Elysia C. Banks,
Artistic Director
Elysia Christine Banks began her dance training at the Mayfair Academy of the Performing Arts. After seven wonderful years at Mayfair Academy, she trained at the Chicago Multicultural Dance Center before going on to graduate from Northern Illinois University in the spring of 2012 receiving a BFA in Dance Performance. Elysia trained on scholarship while at NIU under the direction of Autumn Eckman, Judith Chitwood, and Paula Frasz. After graduating, Elysia danced with Winifred Haun and Dancers from 2012-2014. She took a hiatus to devote herself to motherhood, and after the birth of her son in August of 2015, she made her return to teaching in January 2016 and to choreography in June of the same year. Since 2016, Elysia has presented work at The Center on Halsted, Daley Plaza, Joffrey Tower, and at the Logan Center for the Arts as one of Deeply Rooted's Emerging Choreographers in 2017. She has been working in collaboration with Collaboraction Studios since August 2017 and presented works at The Goodman, Hamilton Park, and the Theatre on the Lake. Most recently, Elysia choreographed for Collaboractions's play, A Blue Island in the Red Sea. She is also a 2018 Chicago Dancemakers Forum Greenhouse Artist, receiving a grant to fund her continued growth as a dancemaker. Elysia C. Banks is thrilled to continue her artistic journey as a dancer, teacher, choreographer, and mother.
Photo: Benjamin Wardell
Olivia Jones,
Executive Director
Olivia Dante' Jones began dancing at the age of three. She graduated from Idyllwild Arts Academy where she studied under Deborah Brockus, Ronald K. Brown, Patrick Frantz, and Lillian Barbeito. Later, she received a BFA in Dance from the University of the Arts. While at the University of the Arts, she was a recipient of the Susan B. Glazier Performance Award and trained with Kim Bears-Bailey, Sidra Bell, Christine Cox, and Ronen Koresh. Prior to graduation, she was invited to study in an International Ballet Program at Korea National University of the Arts in Seoul, South Korea. She has trained at schools across the country such as Boston Conservatory, The New Jersey Ballet, Debbie Allen Dance Academy, The Orlando Ballet, Alvin Ailey and Ballet Hispanico, performing pieces ranging from Classical Ballet to African. In addition to dance, Olivia is passionate about teaching and advocating for contemporary social, political, and feminist issues.
Erin Coffman,
Company Member
Erin has been with Banks Performing Project since the start in January of 2017. She grew up in Maryland training in ballet, jazz, contemporary, and tap at various studios; beginning her love for dance. She continued her education at East Carolina University, where she graduated summa cum laude with a BFA in Dance Performance. She was fortunate enough to learn from residencies with various companies such as: BODYTRAFFIC, Parsons Dance Company, and Koresh. She also spent her summers training with the American Dance Festival, Thodos, and New Dialect. She moved to Chicago in January 2017 to pursue her career in dance, and has been lucky to have an opportunity working with Elysia C Banks. Erin has also found jobs as a work-study at Visceral Dance Center, and teaching dance all around the Chicago area. In her free time she likes playing with her cat Babe!
Michelle Reid,
Company Member
Michelle Reid is an Ohio native currently residing in Chicago after receiving her BFA in dance from The Ohio State University. Michelle is an artist with focus in dance, photography and circus arts. Her photography work has been featured in The Chicago Tribune, Time Out Chicago and LA Splash. When she isn't photographing, she continues working on her first passion, dance. Michelle has been performing as a freelance artist for numerous dance collectives and corporate events in Chicago. She has also performed with companies including Joel Hall, Emerald City Theatre, Aerial Dance Chicago, and the Lyric Opera of Chicago. This is Michelle's first season with Banks Performance Project.
Karielle Williams,
Company Member
Karielle Williams began her dance training at the age of 12 at DancExcel Champion Center, located in Gary, Indiana. Since then she as trained as an apprentice with Muntu Dance Theatre and Simantikos Dance Chicago. In 2014 she studied Dance at Columbia College Chicago; through Columbia she performed in multiple student created performances and most recently worked with RAW Artists Chicago as a featured choreographer for their RAW Artist showcase. Karielle continues to work with many independent choreographers such as Kiefer Otto, Marceia Scruggs, and Nura Najmah. She also teaches throughout the Midwest area in partnership with DancExcel, TerraFirm, Studio Fit Chicago, ABC Dance Academy, and many more studios. With her diverse background in modern, ballet, hip hop, and West African, Karielle is working on cultivating a personal dance style she coined "R&B Dance". Karielle has been a member of Banks Performance Project since its founding in 2017 and she is thrilled to continue her work with them.

Grant Hill,
Company Member
Grant Hill is a Chicago based performer, teacher and choreographer, who recently graduated from the University of Illinois with a Bachelor of Fine Arts in Dance. While at the University of Illinois, he has had the opportunity to train under Endalyn Taylor, Linda Lehovac, C. Kemal Nance, Cynthia Oliver and other faculty members. He has trained with the Dance Theatre of Harlem, Deeply Rooted Dance Theater and Mark Morris expanding his training in ballet and modern dance. Grant has also had the opportunity to perform at the American Dance Guild in 2017 and will be performing there once again this upcoming October. Grant is currently dancing with Aerial Dance Chicago, he is excited to join Banks Performance Project for their Links Hall residency.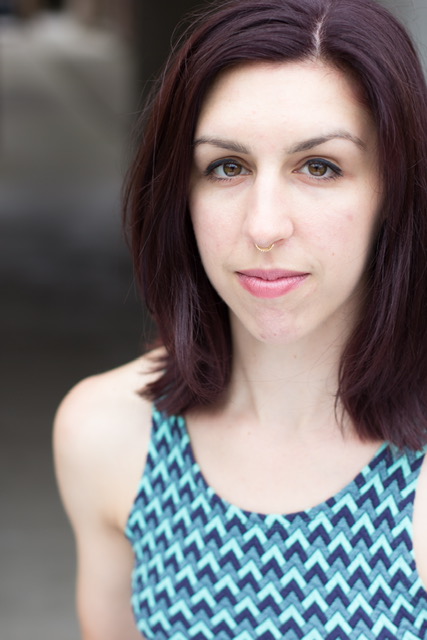 Dylan Roth,
Company Member
Dylan Roth is Chicago-based dancer. She received a Bachelor's of Arts degree in Dance Performance Columbia from College Chicago in spring 2012. Professionally, Dylan has performed with Aerial Dance Chicago, Bodies in Urban Spaces, Carson Reiners, Cerqua Rivera Dance Theatre, Deeply Rooted Dance Theater's Emerging Artist's Ensemble, Esoteric Dance Project, Kelly Anderson Dance Theatre, Khecari, Synapse Arts, We Stand Sideways Dance, and The Space Movement Project. Additionally, she has participated in various festivals in the Chicago area and has toured throughout the U.S.
Ariel Dorsey,
Company Member
Ariel M. Dorsey is a Chicago native, she began her formal training at Chicago Academy for the Arts under the direction of Ana Peskevska and Randy Duncan. Ariel went on to further her studies at SUNY Purchase College in New York where she graduated with a BFA in dance. Throughout her four years of study she has work with choreographers such as Nelly Van Bommel, Pam Tanowitz Jonathan Alsberry, and Ori Flormen. Ms. Dorsey is currently dancing with Winifred Haun and Dancers and Moonwater dance project as well. She has also appeared in the dance ensemble in Porchlight music theatre production of Memphis.
Shanna Cruzat,
Company Member
Shanna A. Cruzat is native to Chicago where she began her formal training with Homer Bryant at Chicago Multi-Cultural Dance Center. Shanna received her B.F.A in Dance and B.A. in English from University of Michigan under the guidance of Robin Wilson, Peter Sparling and Judy Rice. Since graduating Shanna took time away from dance to become a Early Childhood Educator in Chicago with Teach For America. Upon her return to dance Shanna has danced with Deeply Rooted Dance Theater, Cerqua Rivera Dance, and Dayton Contemporary Dance Theater 2. She has performed works by Kevin "Iega" Jeff, Gary Abbott, Nicole Clarke-Springer, Diane McIntyre, Reggie Wilson, Wilfredo Rivera and Fana Tshabala for his work, Indumba, that was award dance of the year. Shanna is excited to begin her first year with Banks Performance Project.
Delia Constantino,
Company Member
Delia Constantino grew up in Zanesville, Ohio where she fell in love with dance at a very young age. She earned a Bachelor of Arts in Dance and Environmental Studies from Tulane University in 2014. Highlights of her time in college include performing in the Alwin Nikolais Centennial Celebration as well as performing in the New Orleans Fringe Festival. After college, Delia returned to Ohio where she freelanced as a dancer and teacher with various modern and jazz companies including MamLuft&Co. Dance, Columbus Modern Dance Company, and Onyx Productions. She relocated to Chicago, IL in September 2018 and is now a freelance dancer and teacher around Chicago. She has previously worked with J. Lindsay Brown Dance. Delia is thrilled to be joining Banks Performance Project for her first season.
Meagan Elsenbroek,
Performing Apprentice
Meagen Elsenbroek was born and raised in Northern Illinois and began dancing in 1998, initiating her journey of expression, through movement. She danced at Copeland Dance Academy in St. Charles IL before transferring to Beth Fowler School of Dance in Genoa IL (BFSD) in 1999. After graduating from high school in 2012, she left BFSD to begin her Bachelor of Arts in Dance at Columbia College, Chicago (class of 2016). While at Columbia College in 2016, Meagen performed with the Red Clay Dance Company, in their production Written on the Flesh; currently she is dancing with Banks Performance Projects as an apprentice. Meagen aspires to utilize dance as a tool to reach out to local communities and inspire others to use dance as form of expression and as an emotional outlet.